Last minute Christmas stocking stuffers
Lauren Bones | 21st December 2017
IT'S the most wonderful time of the year! Christmas is creeping closer and closer, we've already eaten our body weight in mince pies, drank copious amounts of mulled wine & are christmas shopped out! However, if you've not quite finished all your gift purchasing, we've put together a last minute gift guide full of our festive faves which make perfect stocking fillers – from beauty to booze, we're sure there's something on our 'nice' list that will make the ideal christmas present.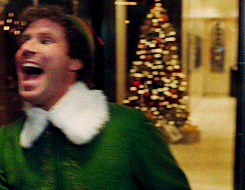 Eylure brows
Our babes are Eylure have completely changed the brow game this year. Their brow paint is a felt tip like product – similar to the Soap & Glory archery pen. I've been using this product none-stop since i've got it and it's well and truly wowed me. My go-to-brow product has always been the Nyx brow gel which is a pomade product and it waterproof, sweatproof, everything proof. Conveniently at the time i was sent the Eylure product, I'd run out of my trusty Nyx brow gel and I'm usually sceptical to stray from my make-up comfort zone but boy am I glad I did! The Eylure brow paint is super pigmented, stays all day and is waterproof (and by this I mean I wore it to the gym and my brows did not budge). With a lot of pen like brow products, I've found you can't see to blend them, but just take a spooly to this on your brows and it's surprisingly blendable. So for all my fierce brow lovers out there, this is definitely the crimbo gift you NEED.
MEMI Liquid Liner & Palette  
MEMI is a super cool brand. Not only are their products cruelty free and vegan, but their package and the products themselves are gorgeous, which make for perfect prezzies. I got my hands on one of their eyeshadow palettes and their liquid eyeliner pen and all I can say is I was very impressed. First, the liner. It's super black, doesn't bleed when you use it and doesn't budge – I'm able to wear this all day without moving noticeably. Next up we have the palette. The shades are gorgeous, they've provided us with some mats as well as some pressed shimmery shades and although some of the shadows aren't as pigmented as I'd like them to be, they still work like a dream (also the names of the shades are really cute and my fave is All Ass)
Stick on nails – my new favourite thing!
Now don't get me wrong, I love getting acrylic claws done, fresh nails make me feel so put together but I can't always afford a fresh set on a student budget so I've found the next best thing — Elegant Touch's stick on nails are the best thing since sliced bread and their Christmas range is sparkly and everything you need on your nails this festive season. The glue that comes with the nails is super strong so your stick-ons won't be flying off left right and centre, which leads me onto my next nail find, Primark stick ons. £2 for some stunning chrome nails? Oh go on then. The Primark fake nail range is huge but my faves are the new chrome ones. I've had them on my nails for nearly a week now and I've had so many compliments – everyones so surprised when i tell them where they're from! One thing I'll add though is don't rely on the glue that comes with them, it's a bit naff, I've been using the one that comes with the Elegant Touch sets.
Boozey favourites 
For all my fellow alcohol lovers out there, I present you with two lush drinks for the festive season. The first is an old school favourite, Warnicks Avocate. It's definitely a love or hate it drink but I love it – it tastes like egg nog and it has a lovely creamy consistency, its fab for the festive season.
My absolute favourite boozey find this which will make a perfect gift, is the Solerno Blood Orange Liqueur. Oh. My. God. This stuff tastes like orange starburst and is dangerous, because it barely tastes alcoholic. The orange flavour is strong but not overpowering, and the packaging of the drink is gorgeous and almost looks festive!
We hope our last minute gift guide has helped you a little bit and if not for Christmas, then we hope you can go into the New Year with some ideas for fierce make up products and two new additions to your alcohol cupboard.
From all of us at VIVA, Merry Christmas & Happy 2018 X